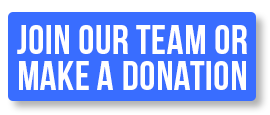 Date: Saturday, October 23, 2021
Location: Lincoln Memorial
Registration: 2:00 pm
Event Time: 4:00 pm - 6:30 pm
Event Timeline:
• 2:00 PM: Check-in / Registration / Pre-Walk Activities
• 4:00 PM: Opening Ceremony 
• 4:20 PM: Walk Begins 
• 6:00 PM: Closing Ceremony 
• 6:30 PM: Event Ends
Support DC101 + Leidos' One More Light Team
In 2017, the world of music was rocked by the loss of Soundgarden's Chris Cornell and Linkin Park's Chester Bennington to suicide. It was at that point that I decided to use my platform at DC101 to raise awareness for the fight to #StopSuicide. I've spoken to countless people impacted by suicide and the first thing we discuss is how important it is that we TALK about it. Our goal is to continue to grow this conversation and create a culture that is smart about mental health. And I'm excited to announce that we are once again teaming up with Leidos to elevate our voices and impact through DC101 +Leidos' One More Light, and we want you to join us!
Leidos is a corporation that tackles difficult problems. As mental health continues to be elevated on the global agenda – there is a sense of urgency but there is no clear path forward. For that reason, Leidos has made a commitment to help find solutions and foster an environment that encourages mental well-being within our communities. According to the World Health Organization (WHO), untreated mental disorders now account for more than 10 percent of the total global burden of all disease and, by 2030, depression alone will be the leading cause of disability around the world. With an issue this critical, it's even more important that together, we help fight the stigma associated with mental health and suicide. 
We know recent times have been challenging for so many and for that reason - and so much more - we are still here, united in our effort to fight suicide and to support AFSP's mission to save lives and bring hope.
Please join us for the 2021 Washington, D.C. Out of the Darkness Walk and help us reach our fundraising goal. Over the past four years we have raised more than $200,000 and, this year, we hope to raise another $50,000+ in our fifth year. All donations are 100% tax deductible and will help bring AFSP one step closer to achieving their bold goal to reduce the suicide rate 20% by 2025.
Thank you for your support. We are honored to have you as a part of our team!
To Join Our Team: Click Here