WATCH: Want To Spend a Day with Arnold Schwarzenegger?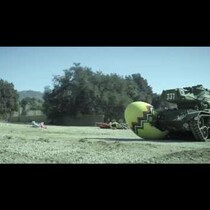 Posted March 13th, 2014 @ 6:52pm
Do you have anything you've been dying to get rid of but haven't gotten around to it? Like some old furniture, or maybe an ex-boyfriend or girlfriend? Well, Arnold Schwarzenegger personally invites YOU to come crush things with him in his brand new tank!