WATCH: Beer Truck Crashes And...Well, You Can Guess The Rest!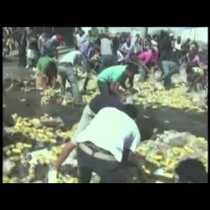 Posted April 3rd, 2013 @ 5:53pm
A truck in Mexico crashed into a train recently.
Below is the footage of the locals valiantly trying to save the driver the thousands of cans of beer.
I ask you...would you have done any different?